Senior Lead Pastor

Pastor Anthony Simmons was born and raised in Kodiak, Alaska. Anthony spent the first part of his life working in the logging and commercial fishing industries, but secretly his life was quickly spinning out of control with an addiction to alcohol and drugs. God supernaturally delivered Anthony from this lifestyle while he was in port in Seattle, Washington when attending church one Sunday morning. Sitting in the back of the small packed church, Anthony broke down in the presence of the Lord and made a deal with God. "Jesus, if you are real, please save me, if not then I'll never darken another church door," he prayed. Jesus spoke to his heart clearly, "I'll save you, if you serve me." The deal was made and Anthony left that service feeling completely sober and made new.

Pastor Anthony attended Seattle Bible College soon after, later earning a Bachelor of Theology. In downtown Seattle, he started an outreach to the homeless and Skyline Community Church. Pastor Anthony married Lori Simmons, and they live in Burien with their five children.
Children's Pastor
Associate Pastor, Lori Simmons, met her husband Anthony while attending Seattle Pacific University (SPU). As a SPU graduate, she taught Spanish and Drama at Shorewood Christian School for eight years. Lori is passionate about teaching, and writing/directing plays and short skits.

At Hope, Pastor Lori is committed to seeing the body of Christ grow. She was the team leader in Kingdom Kidz ministry for over 10 years. Pastor Lori currently oversees our women's ministry and also is developing our dramatic arts department.
Associate Pastor/Worship Leader

". . . in view of God's mercy, offer your bodies as a living sacrifice, holy and pleasing to God—this is your true and proper worship."
Romans 12:1

For over 20 years Barry Eggehorn has been leading worship at various churches and conferences within our community and beyond. Barry's passion for music led him to Berklee College of Music where he completed his online Master's Certificate in songwriting. Barry has written several of the songs we sing and love here at Hope. One of his favorite scriptures is Romans 12:1 which tells us that we are to be a living sacrifice and that our worship is much more than a song, it's a lifestyle.

While a senior in high school, Barry experienced God in a powerful and life-changing way which led him to lay down his dreams and career goals to pursue God's call upon his life. It was during this season that Barry decided to walk away from his opportunities in the Airforce ROTC program at the University of Washington and instead pursue ministry training at Seattle Bible College.

Barry lives in the Seattle community with his wife, Stephani and has 4 children.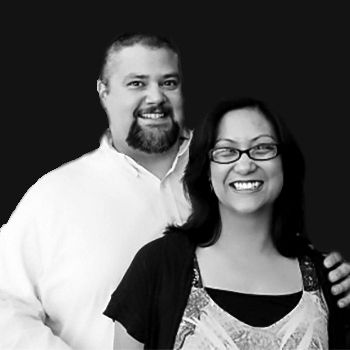 Family Life Ministry

Pastor Carlos Huizar has a passion to see the youth and leadership team grow spiritually to a place where they can lead others into a greater relationship with God. Pastor Carlos is a Seattle Bible College student, devoted Junior High teacher, and dedicated husband, father, and shepherd of those God puts in his hands. Associate Pastor Carlos and his wife, Patricia, love working with families and youth, and have a desire to teach them to be Christ-like examples that go out to be world changers!

Carlos and his wife have an exuberance for life, and are parents to three children. Both have dedication for seeing Christ's freedom for others through prayer while serving on Hope's Altar Ministry Team.
Outreach Pastor

"...and you will receive power when the Holy Spirit has come upon you. You will be my witness to Jerusalem, Judea, Samaria and to the end of the earth." Acts 1:8

Outreach Pastor, Matt Ramirez, has been involved in vocational ministry for over 15 years serving as a Youth Pastor for ten years and a Senior Pastor for over five.
Pastor Matt has a passion to see people of all ages encounter the power and presence of the Holy Spirit in a transformative way which leads them into their God-given destiny and purpose.

Pastor Matt believes that it is the mission and mandate of all believers to spread the gospel of Jesus Christ in both love and power to those around them. Power Evangelism is not what we do but how we live each and every day.

Pastor Matt has a wife, Candice, and two beautiful daughters and has lived in the Pacific Northwest for all his life.


Communications Director

Preston Haggerty was born in Renton, Washington. Preston grew up going to church and has been serving in the church since he could remember. Preston grew up in a dysfunctional home through his middle school and high school years and was radically transformed in his teenage years. After high school, he went on to attend school at New Life College in Renton, Washington and was an intern at New Life Church. During that time Preston became the Junior High Director for New Life Church's Renton Campus, later on to Children's Director for the church's 5th and 6th grade ministry. Before joining the leadership team at Hope, he was the Junior High Director at New Life Church's Kent Campus and the percussion teacher at the faith based, non-profit music program MPower Music.
Church Administrator

Carrie Pearce and her husband, David, moved to the Burien area about three years ago. They immediately found Hope and started getting connected right away. Carrie is a gifted administrator, organizing events, programs, and managing church business. She particularly enjoys working with people and finding ministry opportunities that allow them to operate in the gifts God has given them. If you want to get connected at Hope, Carrie is a great place to start - she has a good birds-eye view of everything happening at Hope. Originally from Olympia, Carrie and David have 6 grown daughters and 4 grandchildren.